Apostate. 12 x 12 inches. Watercolor on paper.
At War With Reality. 19 inches x 24 inches. Watercolor on paper.
Asgard.
hipster death.
midgard.
As Above, So Below.
eidolon.
i will surround you.
radiate/recede.
skithblithnir.
the sacrifice pole.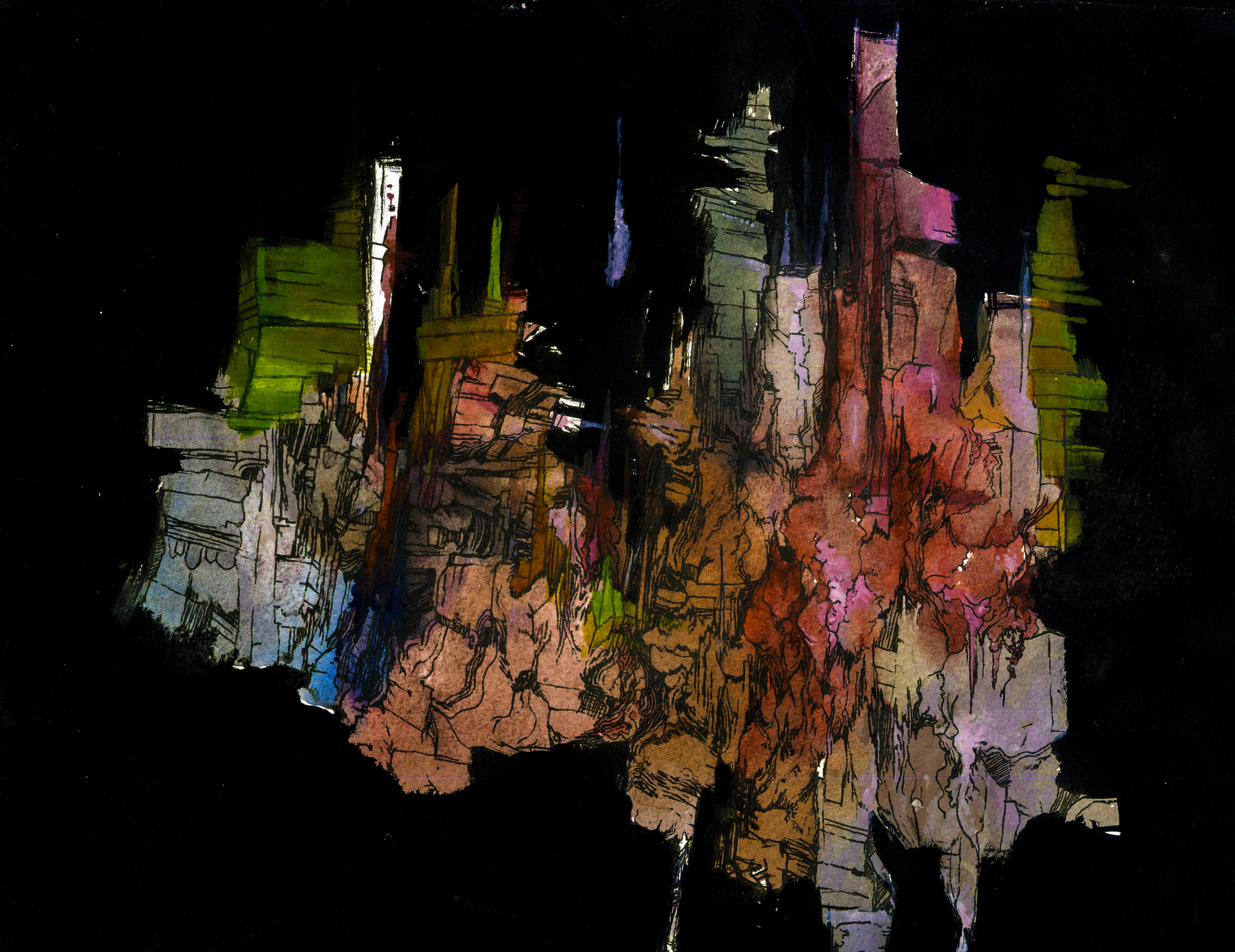 Ginnungagap.
Wolf Age, Axe Age.
Ymir.
The Dream of Baldr.
Crossing all thresholds.
that which fosters emptiness.
lures (to the anglerfish).
cephalophore.
destinations withering.
i fashioned myself a hatred for beauty.
The death of baldr.
this unknowable malaise through which i descend.
odin casts his eye into the well.
never to see.
jotunheimr.
study for a caved in skull.